Open plan offices are increasingly common and have quickly become the go-to design because of the many benefits they provide. Having all employees working in the same room can aid productivity, internal synergy, and can reflect your business branding, helping your company to grow and develop.
---
While there are many great benefits to having an open plan office, regulating their temperature can be incredibly difficult. Keeping employees comfortable in regards to temperature is essential to a healthy workplace, and with winter coming it is worth ensuring that your open plan workplace has ample heating to keep people warm. So that your employees can stay warm during the winter, consider the following ways to heat your open plan office.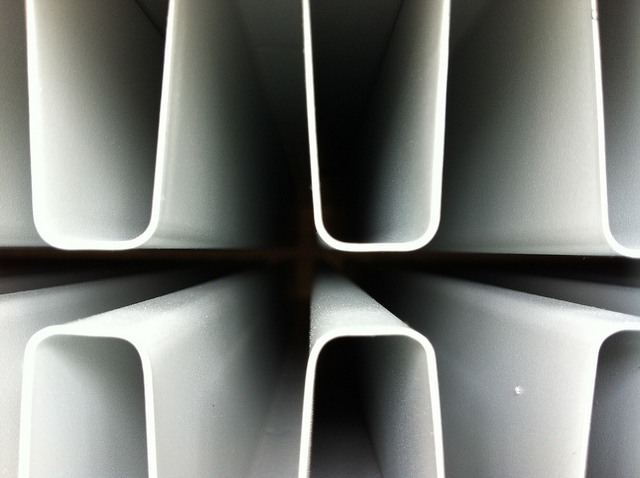 Central Heating  
Central heating can work excellently at keeping a room warm, but when the space is a large and open, it can be difficult for the heat to disperse effectively. Desks placed nearer to the walls and where radiators are installed are likely to receive far more heat than those positioned centrally in the room.
Another concern with central heating is that if you're in a rented office space, room temperature could be controlled by building management meaning that you are unable to set the temperature of the room to your exact needs.
Air Conditioning
Though many are used to air conditioning being a way to keep spaces cool, many systems installed in offices can provide heat as well. In larger open-plan offices, it is best if these units are installed intermittently overheard so that heat can be evenly distributed.
With air conditioning, it is best not to place desks directly below or beside units as this cause employees to feel too hot or cold. Instead simply place desks near enough to the units so that they can feel the benefits.
Portable Heaters
To add extra warmth to an open plan room, it is worth buying some portable heaters and positioning them in locations where heat fails to reach. Ensure that you purchase good quality heaters and that you have them PAT tested regularly.
Brands like Dyson manufacture portable heaters that effectively spread warm air and can be used to air-condition during the summer. They also come in a range of modern styles so are well suited for businesses that regularly have in-house meetings with clients
If using portable heaters, you should educate employees on safe usage to minimise the risk of them being left on when the office is closed and make sure they are clear from flammable items.
Using moveable partitions can be a cost-effective way to maintain the temperature in the workplace. Office partitions can help keep heat in an area so when combined with any of the above heating methods can help your open plan office stay warm. Using moveable partitions instead of permanent fixtures or adding walls allows you to continue to receive the benefits of an open plan space.
Legal Requirements
There is not a UK law that states the minimum temperature that a workplace should be, however, HSE recommend that workplaces should be a minimum temperature of 16°C. If you have concerns about maintaining temperature in your office, then you can carry out a thermal comfort risk assessment and should monitor office temperature regularly using a room thermometer. Placing thermometers around the room, including near exits and entrances can help you monitor temperature throughout the day and ensure that space is heated efficiently.
Gazelle Office are expert office designers based in Bristol who can help businesses create a comfortable office for their employees. For more information about our services and how we can help, call us on 0117 955 3668 or send us an email.