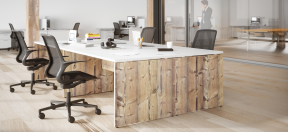 Gazelle Office Furniture is a Bristol-based supplier of brand New furniture and office accessories. With our large showroom in Bristol and FREE car parking, we operate predominately in the South West and regularly fit out businesses with office furniture in Bristol, Bath and Exeter.
We also have an ever-changing extensive range of used office furniture with over 300 desks in stock for those either working to a budget or wishing to consider the environment. We service businesses throughout the UK, and can help you create a functional, stylish workspace whether choosing new or second hand furniture.
Our stock is constantly being updated, with new lines being added all the time. With our extensive range of used furnitre not everything is listed online, therefore to discover our full range or enquire about any specific needs you have, please contact us directly. You can call us on 0117 955 3668, or send us an email info@gazelleoffice.co.uk
We can also provide support at every step of the office design process, from the initial brief right through to the fitting out and aftercare. Our dedicated team have plenty of experience in office design, and can help you create a workplace that is comfortable and suitable. If your project is a smaller refit, or if you just need a few key items replacing, we can still help – please browse our range or get in touch.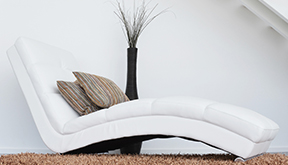 For advice when designing your office, or tips on creating a happy, cohesive workplace, you can also have a look at our blog. Feel free to contact us at any time for a chat about our new or reclaimed furniture. No matter the size of your office, we can help you find a solution to your office furniture needs.
SEE OUR 360 TOUR