The way desks and partitions are organised in your office says a lot about the atmosphere you want to create. There's a balance between making the most of the space you've got, whilst creating an enjoyable workplace that employees can feel comfortable in.
---
The BBC News office, for example, has a central studio with desks facing inwards with no screens or partitions to create the impression of a connected hub. Here are some ideas of ways you could partition your own office.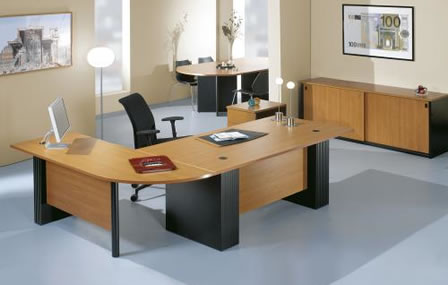 Individual desks
If your office is on the larger side, you may want to consider separate individual desks. This allows your employees their own freedom and privacy, but can seem quite alienating if the gap is quite large between the desks. With this kind of approach, you may want to have some kind of focal point that the desks can face, or perhaps facing each other.
Free-standing Screens
Free-standing screens are useful to separate different sectors within the office. Grouping desks in this way creates more of a team atmosphere with smaller enclosed areas within the larger office environment.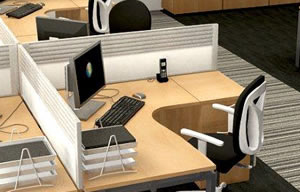 Desk-mounted Screens
Screens that sit on top of the desk make the most of a small space as you can position desks in rows, back to back whilst keeping privacy. Screens between desks are especially useful if your company spends a lot of time on the phone, as they can help dampen noise pollution. Fabric screens allow employees to post notes, calendars or their own belongings on to the board for a more personal touch. Or alternatively, acrylic or glazed screens might suit a more formal office area.
Still unsure of the best way to partition your office? Gazelle Office Furniture are office designers in Bristol and the surrounding areas, and are happy to help with any office design query. For more information on designing offices, or any of our specialised products, please give us a ring on 0117 9553668.